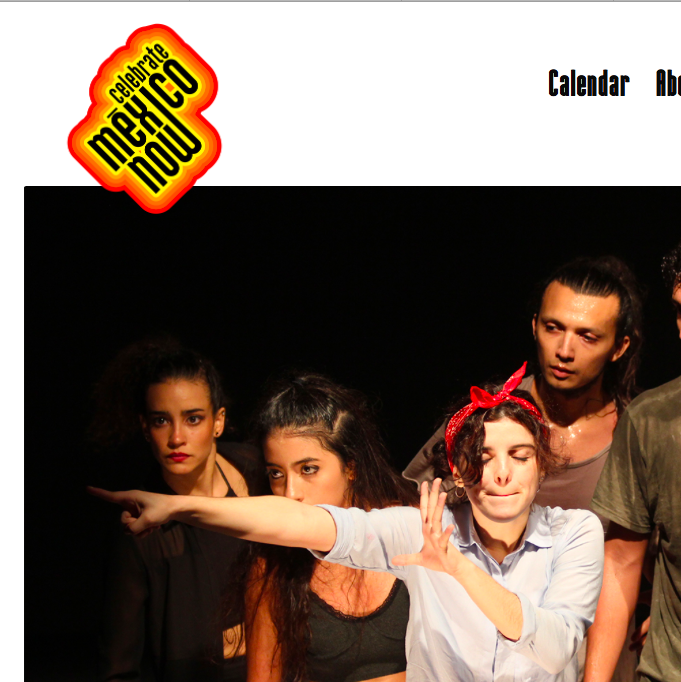 For the past 16 years, Celebrate Mexico Now (CMN) has been showcasing Mexican culture and Mexico-American artists through dance, film, music, theater, photography, gastronomy and fine arts. Every year, the CMN festival shares new and educational programs and this year's lineup is no exception.
The official program has been released, CMN festival will run from October 7 through 13, 2019, the complete schedule is now available online. Founded in 2004 by award – winning curator and producer Claudia Norman NC Management, Celebrate Mexico Now (CMN) is New York City's first and only festival of independent art. Held annually, CMN highlights the vast expressions of contemporary Mexican culture in all its areas. It has brought hundreds of Mexican artists (sculptors, musicians, poets, chefs, filmmakers, actors, painters, choreographers, dancers and playwrights) to share their concepts at venues throughout NYC. The 16th version of Celebrate Mexico Now begins October 7 and runs until October 13 in some of the most important areas and cultural organizations in the city.
Here are a few details from the official press release:
"For this 16th edition of Celebrate Mexico Now, we wanted a program framed within multidisciplinary platforms, meeting and artistic diffusion prestigious cultural institutions in New York, as the commission and world premiere of a dance project with original music played live; the debut of young filmmakers, presenting musicians and established photographers, a discussion on indigenous languages and the centenary of the cultural renaissance of Mexico and New York , emphasizes Claudia Norman. "
(Miguel Covarrubias by Rafael Barajas snooper)
Among the highlights of this year's CMN festival :
(Mexico Cressida Dance Company)
"The purpose of Celebrate Mexico Now has been sharing the wealth of traditional expressions of culture and vibrant new ideas emerging in the art scene of modern Mexico and develop a creative collaboration between Mexican and creators mexico-Americans and American artists who embrace Mexican traditions. With this initiative, Claudia Norman seeks to present Mexican art as a heavyweight fighter in the field of global culture."
Background: An independent festival, Celebrate Now Mexico is made possible through partnerships with spaces and cultural institutions in Manhattan, Queens and Brooklyn. These partnerships seek to másfuertes relations between LaGuardia Community College, the School of Visual Arts, Columbia University and the newly created Center for Fiction with lasdistintas communities of New York City.
Since its inception, Celebrate Mexico Now has collaborated with more than one hundred cultural institutions, over 300 artists and tens of thousands of New Yorkers. As in previous years, most festival events are free and open to the public. Additionally, the organization is launching a campaign with Indiegogo; please visit Indiegogo.com for additional details.