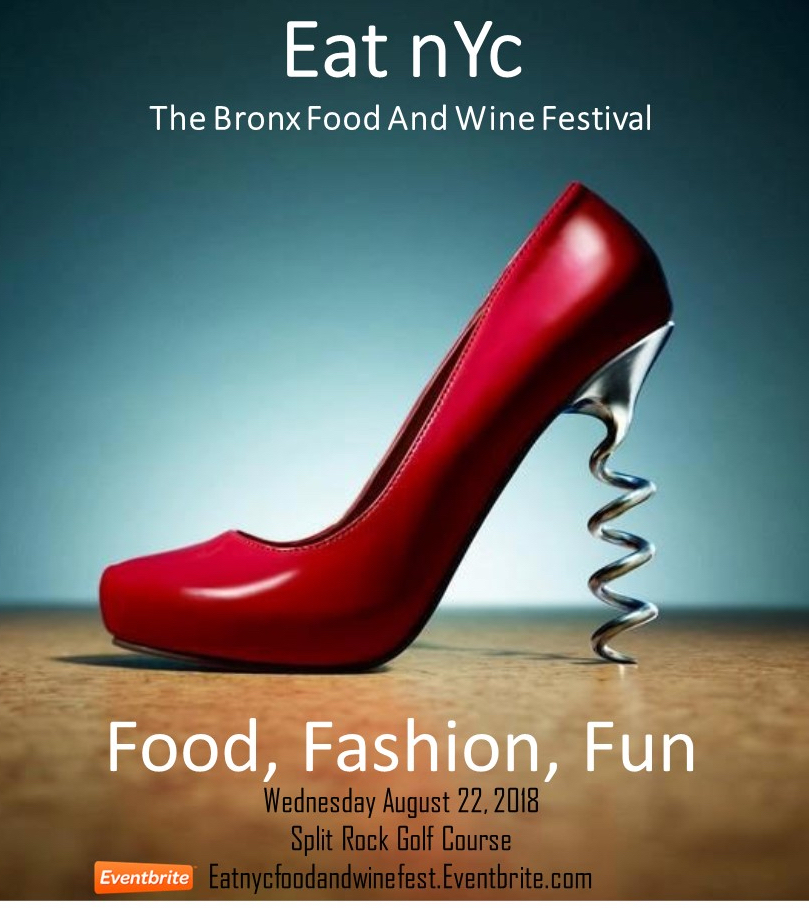 Eat nYc The Bronx Food And Wine Festival returns to New York City and is one event not to be missed! Representing a collaboration with Aval & Co to benefit a great cause — the Food Bank For New York City. Because in a city as great as NYC, its motto "No One Should Go Hungry!" is one we should all be eager to support. Simply walking down the street, one cannot help but notice the economic disparities between the affluent and poor. And there's really no reason for it to exist. In a country as great as the United States, hunger should exist no more. So grab a ticket and join forces with a great organization as we strive to end hunger.
From the official press release:

"The Bronx is home to Hip Hop, Fashion, Food, and culture but it is also home to the largest number of "Food Insecure Homes" than any other borough in our city. So This year Eat nYc will UNITE all of those facets of our borough to take a stand against hunger here in our commUNITY! This is our hometown and HUNGER is not welcomed!
We welcome you to join us as we team up with Aval & Co Fashion House to help us in our efforts to combat hunger right here in our own hometown.
"A culmination of fine dining and spirits provided by eateries and artisan beverage manufacturers from our home town. Celebrating the diversity, hard work, and craftsmanship with flavor only The Bronx Can offer" … John Denizard"
– Event: Eat nYc The Bronx Food And Wine Festival
– Date: Wednesday August 22, 2018
– Time Check -in 4:30 pm event will begin Promptly at 5 – 9:30 pm
– Location: Pelham Split Rock Golf Course – 870 Shore Road Bronx, N.y. 10464
Make sure to meet some of the events highly celebrated hosts :
Baron Ambrosia aka The Culinary Ambassador Of The Bronx Justin Fornal
Runway Host Chrys Childs
Live Performances by The Prince of Soul Rap Niko Brim, and MJ Songstress of The Hit Tv Show The Voice. V.I.P. Cocktail Hour, Vip Fashion Show, Live cooking demos, Auction and more… Special guests include Orange is the New Blacks Jimmy Gary Jr, Dj Jazzy Joyce, Love& Hip Hops Chrissy Monroe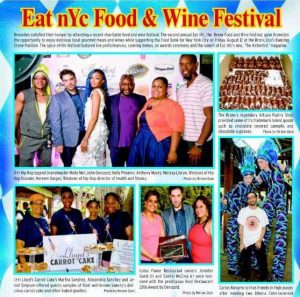 Don't forget to bring a camera or phone at Eat nYc The Bronx Food And Wine Festival. Take your favorite photos and post them to Instagram at eatnycfoodandwine #EatnYc . We did this for past events and got lots of likes!
This years' event will feature samples of food, beverages and promotional products from top local restaurants, wineries, breweries, bakeries and local businesses. Special Honoree Mrs. Karen Washington, Advocate for Food Justice and urban farming is planning to attend, so keep an eye out for her while you're enjoying some of the best the Bronx has to offer!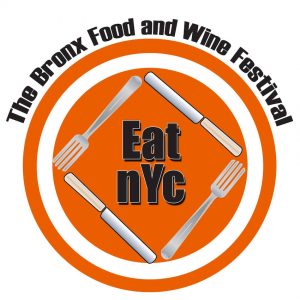 And just so you know, you're supporting a great cause…. "every $1 Donated to Food Bank For New York creates 5 meals to be given to those in need, it is only through our collaborative efforts that we have been able to help feed over 50,000 hungry men, women and children and we need your help! Food Bank For New York City has been working to end food poverty in our five boroughs for more than 30 years. As the city's largest hunger-relief organization, we employ a multifaceted approach centered on helping low-income New Yorkers overcome their circumstances and achieve greater independence.
Your support allows us to continue the fight against food poverty across the five boroughs by providing access to nutritious food. Each year, the demand for our services grows, which is a constant challenge for organizations like ours. But thanks to your support, we are meeting this challenge by providing a safety net that addresses people's immediate needs, and provides long-term solutions which improve their prospects." – From The Food Bank For New York City
So come and join the fun! Tickets are available online at Eventbrite, while supplies last.