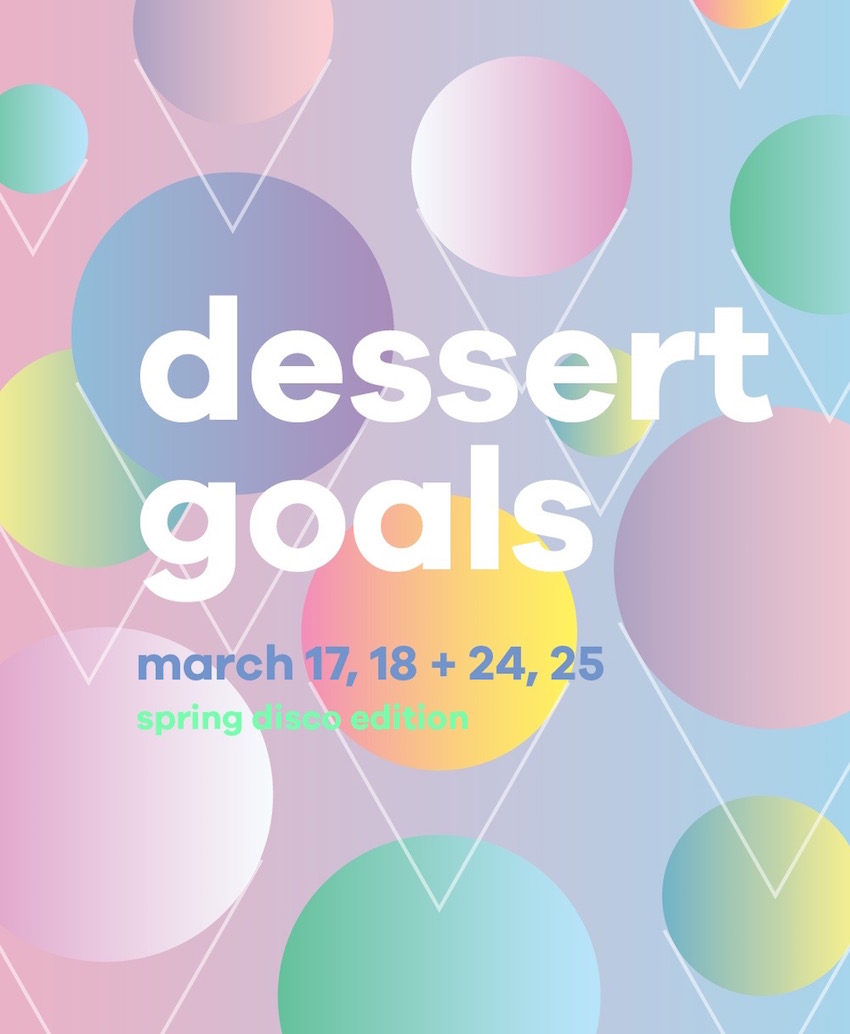 With a fan base comparable to an almost cultlike following, Dessert Goals returns to New York City this spring. According to the website, sessions are currently scheduled to take place on March 17 and 18th as well as March 24 and 25th 2018 (See their website dessertgoals.com for additional information and updates).  If you really want to go, it's a good idea to subscribe online for updates because Dessert Goals tickets frequently sell out very quickly. And by very quickly I mean very quickly. Last year the event literally sold out within hours if not minutes. But then a few additional sessions were added. I managed to score a ticket and I felt like a winner simply by being able to purchase a ticket; the experience itself was more like a dessert market. Once inside, one had to purchase individual desserts from each station. The actual setup kind of reminded me of a (much) smaller dessert based indoor version of the Williamsburg Smorgasburg. So make sure to bring cash!  There were a few free items, including the free Dylan's candy bar upstairs which was a nice surprise. Hopefully this trend will continue… Another pleasant surprise was that the desserts were generally pretty high-quality. And people seem to be having a great time too. Part of the reason the event is enjoyable is due to excellent crowd management and very Instagrammable photo opportunities. If you're a food photographer, particularly one that loves desserts, this is the event for you. If you're someone who likes to stuff your face, maybe not so much. Either way I don't regret going to Dessert Goals — I met my goal of eating desserts & enjoyed the experience.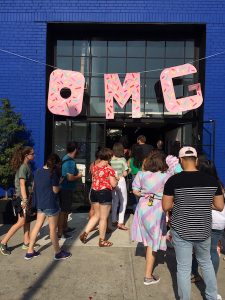 Dessert Goal Tips:
Bring cash – its a pay as you go event – not an "all you can eat"
Bring a spare bag – the Dessert Goals custom bag is super cute, but they charge for it. So if you're planning on purchasing anything for take-out, best to bring your own bag (you wouldn't want to ruin the Dessrt Goals bag with sticky desserts anyway)
If you can, bring a friend.  This kind of event is much more fun with friends — plenty of chances to take cute photos, poses etc…
And definitely bring a camera ! Dessert Goals was an excellent opportunity to score great dessert photos; there was a section dedicated to instagram worthy photos. Props (inflatables & assorted items) were provided.
Get a manicure/make sure your hands are photographable.  Because there's a good chance your hands will show up in the photos, especially if doing close ups. Last year, nail art was provided (free!) which was perfect for taking photos alongside the desserts.
Pace yourself. Study the menu of items before you choose your desserts. Also, take note of the "limited quantity" items.  When I went, there was a cute unicorn dessert item in limited amounts which sold out before the event ended.