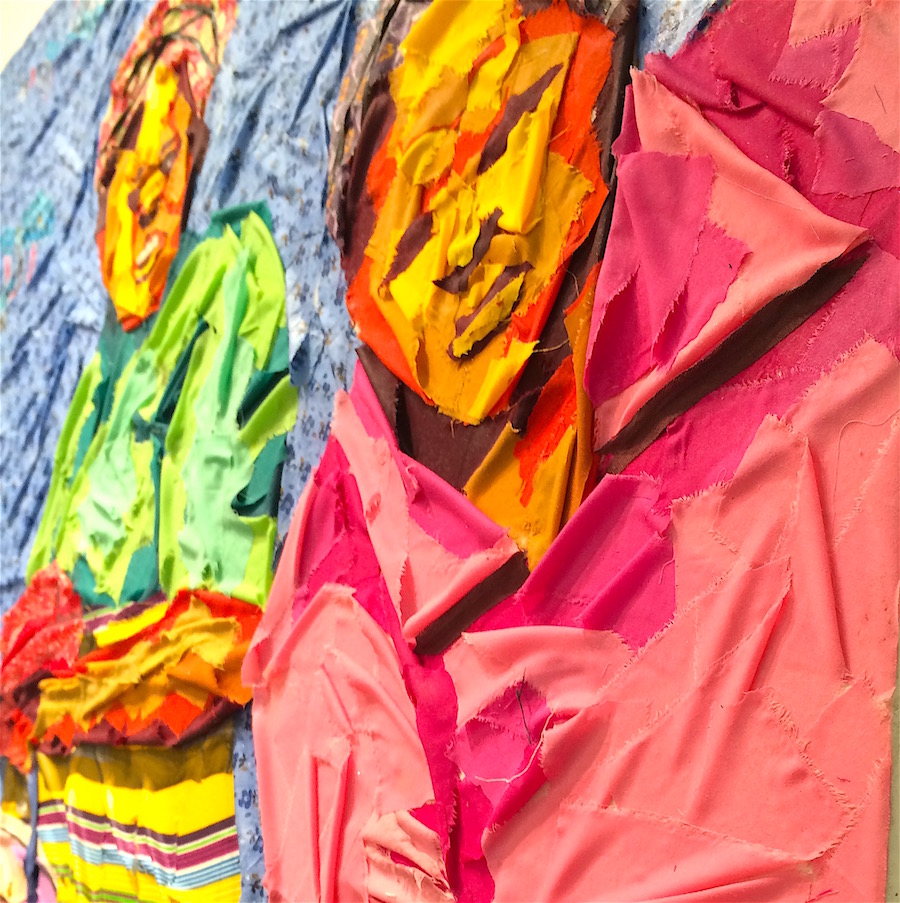 If you're planning to go to Art Expo 2017 in NYC this weekend, make sure to drop by Booths 500 & 502
As part of the national tour of the South African Art Collective, Artexpo New York is hosting an incredible group of artists and their work.
The Collective's curator, Nkululeko Khumalo, is an artist and printmaker herself, who is passionate about promoting the world of South African art—especially highlighting artists from disadvantaged communities. This Art Lab promises to give you a broader appreciation for the art, culture, and heritage that the artists depict in their work.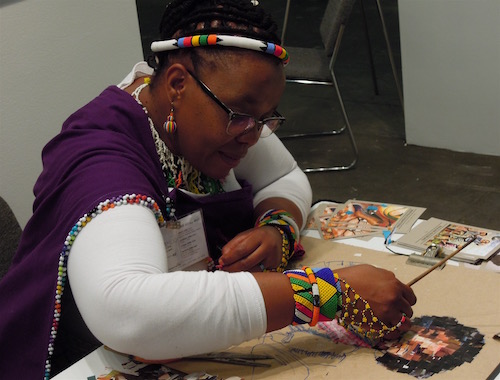 Here's a brief description of 4 of the featured artists in the South African Art Collective who will be attending Artexpo New York from the Artexpo website:
Azael Langa: Langa delves into socio-political issues in his work, and admits his quest to uncover truth as an artist can be all-consuming. "Art is not a day job or a career, it is a lifestyle," he says, and one through which he shows his activism.
Majolandile Dyalvane: Multi-talented artist Dyalvane is the founder of Imiso Ceramics in South Africa's Western Cape. While he enjoys painting, he believes clay gives him the ability to create something beautiful that represents the elements of life: earth, water, fire, and air.
Pauline Mazibuko: Artist Mazibuko started her career as a teacher, teaching drawing and painting while simultaneously pursuing her own exhibitions and development as an artist.
Ephia Mmbidi: Mmbidi's work is inspired by the life she is surrounded by and her interaction with others—all of which transpires into her work and figurative representations.
Sponsored by the South African Dept. of Small Business Development, the South African Art Collective Art Lab showcases creative diversity while supporting individual artist's goals of development and access in an expanded marketplace. Take home a piece of inspired South African art for your collection!
Artexpo NY is scheduled to take place from Friday, April 21, 2017 at 12:00 PM – Monday, April 24, 2017 at 3:00 PM (EDT). The event is open to the public – tickets are available online at Eventbrite.com.