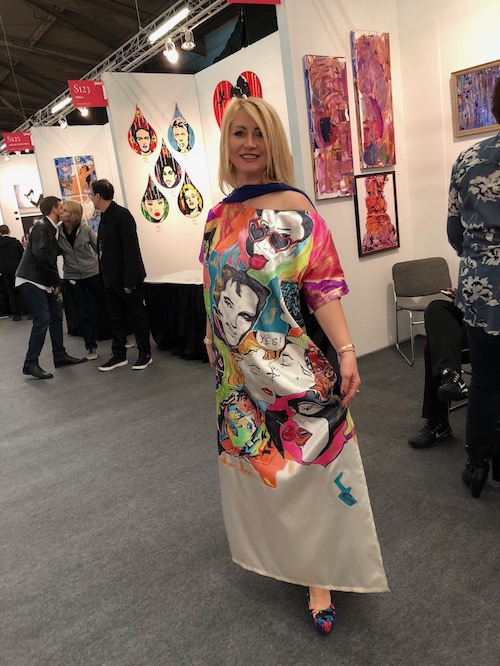 With the year coming to an end, we decided to publish eight of our favorite photos from our street art gallery for readers to enjoy. While some of these artworks may still be found, many have been lost, moved or painted over. Unlike works of art found inside great museums, these artists and their works enjoy far less permanence but our camera has preserved them here.
A simple column beneath a scaffold is transformed into a colorful group of paintings on west 57th street NY NY.
Also at the same location, a colorful collection of dream-like portraits mingles with the old and new.
A shadowy figure stretches out an exaggerated hand above parked green and yellow cars in Brooklyn near MOFAD.
A young woman exposes an intricate tattoo as part of a collection of body art during fashion week.
A mysterious figure wearing a collage of prints similarly exposes a bare shoulder at Tao downtown's passageway.
A tree trunk completely wrapped in a variety of colorful crochet patterns on New York's West Side this summer.
Stunning architectural details greet subway riders passing through a stop in the financial district.
New York Yankees fans enjoyed viewing a custom Toyota Hybrid car at the New York Auto Show this year. Although very different from the other photos shown here, we've never seen this car before & aren't sure where it ended up. Perhaps in a warehouse, showroom or repainted. From street art, to body art & commercial art, images provide an endless supply of creativity to be viewed, while it lasts.