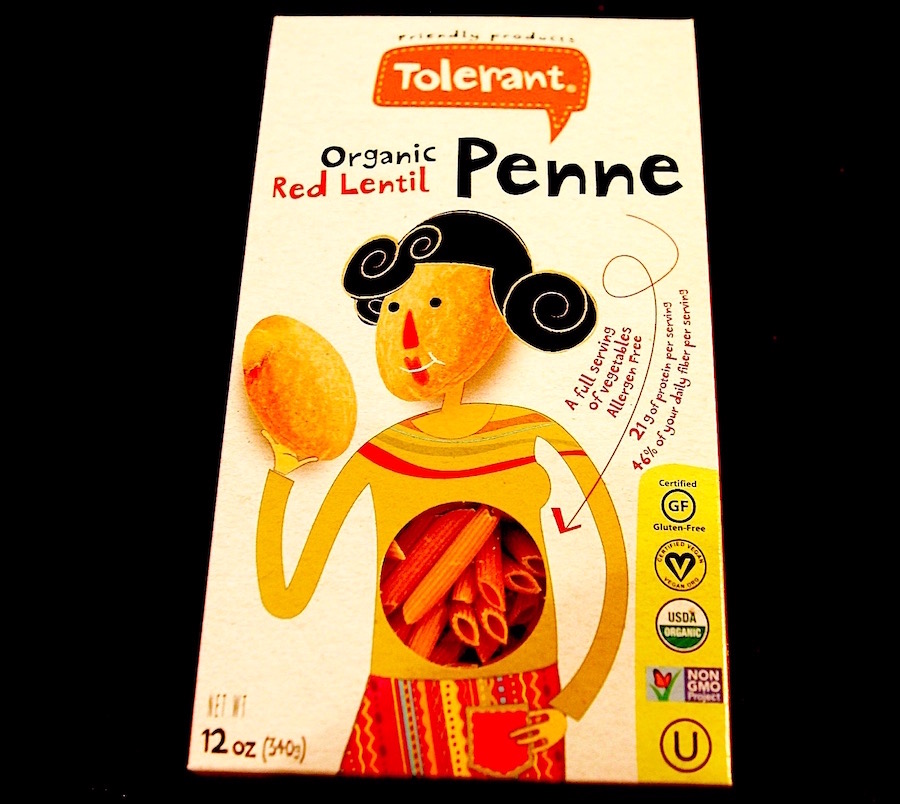 Healthy but how does it taste? Tolerant Black Bean Penne High fiber & Protein pasta
Black beans are without doubt one of Cuba's signature foods, but black beans served as a pasta? Tolerant foods has developed a "super food" fortified pasta made of black beans and it's selling out in stores. Why is it so popular? Several reasons. Tolerant Foods has created a product line concept that appeals to multiple consumers, specifically those who are health oriented but also want tasteful food.  According to their website, Tolerant Foods' products check all the boxes — they are gluten-free, non-GMO, USDA organic, nut-free, 100% vegan and Kosher (you can view the actual Kosher certificates for their lentil and black bean products online).  Tolerant brand red lentil and black bean hypoallergenic pasta products are formulated specifically for elimination diets. Elimination diets are dietary restrictions that target inflammation in an attempt to eliminate all foods that result in allergic reactions to foods. As you can imagine, adhering to a strict elimination diet can be difficult, time-consuming and even potentially hazardous as you risk eliminating healthful as well as harmful components of your daily diet. The topic of elimination diets was addressed on the Dr.Oz show, a specific diet regimen may be found here.  As you can see, elimination diets have strict requirements and limited options, especially for if you're short on time and cannot make your food from scratch. How can you be sure you're getting enough protein and minerals? Tolerant Foods has made this their mission– their red lentil and black bean products seem to have it all — high in protein, fiber, iron and cholesterol free (see their "bragging rights" section).
Perhaps the best thing about their products is that they are user-friendly; you can prepare them in the same amount of time it takes for any other regular pasta product. So what's the catch?  First of all, they aren't cheap. The lowest price I could find for one box at my local Whole Foods Market was $6.99 on sale. That's a hefty price tag for a box of pasta. But I went ahead and tried it and it was pretty tasty. And why not? Black beans have been a family staple for years, and we might have extracted their heath benefits, except we ruined them by adding fat and cheese and all of the things that have contributed to the epidemic of diabetes, strokes and death that plague our "modern" culture. Ironically, part of the solution to this problem has been there all along: beans (aka legumes) have been a staple across multiple cultures over the centuries. Legumes are the main source of protein for people who don't eat meat. Legumes are a staple food in many places throughout the world- lentils in India, black beans in Cuba and pinto beans in Mexico. Incorporating Tolerant Foods products into your family's regular diet plus other healthful foods offers a great way to start eating and living more healthfully. As for the cost of a box of Tolerant pasta, think of it this way– it still costs less than a steak and it's a lot better for you. Obesity and diabetes are rampant in the Hispanic/Latino community where the incidence of diabetes is above that of other groups (you can visit the American Diabetes Association for more information on this topic). In fact, diabetes kills more Americans than breast cancer and AIDs combined.  It's time to increase awareness about these major health hazards and start changing the way we live and eat, including the way we view food. Is seven dollars a lot of money for a box of pasta? Yes.  But think about it this way– it's still cheaper than going out to  a fast food restaurant, costs less than a steak, feeds an entire family, and is far more healthful.  There are long term hidden costs of eating unhealthful foods too; the complications from diabetes can be devastating and the associated costs of doctors, drugs and medical care are things that people often fail to consider until it's too late. With all of the great new products available, there's no excuse to eat food that's bad for you anymore.